---
---
Northern Minnesota Fishing Guide Services, Fishing Trip Rates and Service Area Maps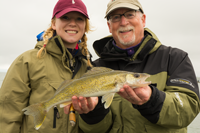 There's more to a guided fishing trip with Jeff Sundin than just setting out to catch a limit of fish. No, with Jeff, it's a lot more like getting your own personal, on-the-water fishing seminar.
You will learn some of the closely guarded, inside secrets of the pro's. Details about the seasonal movements of fish, the selection and use of the right tackle for the job, tips on boat control and hands-on, use of the latest in electronic equipment, rods and reels and gear that will help you understand the world of fishing. You're bound to learn something that will make your own fishing more productive and fun forever!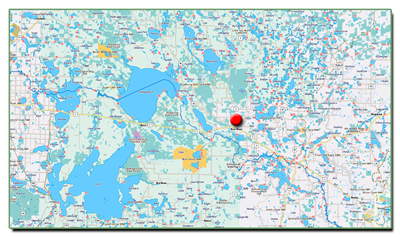 Northern Minnesota's 1000 Lakes Area is the perfect destination for your next fishing vacation. It's a multi-tasker's dream come true!
Located in Grand Rapids Minnesota, "The Service Area" is large and includes many of the North Central Minnesota's most reliable Lakes. I refer to it as the Itasca Region and we typically fish within a 75 mile radius of Grand Rapids.
Enlarge the map for a better look at most of the regular service area. Typically, transportation to and from the best fishing lakes is provided, but arrangements for special meeting places and times can be made in advance to accomodate any special requirements.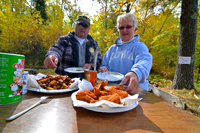 We can Walleye fish, go for Crappie, catch Perch, Northern Pike, Bass, panfish and even Musky!. Book your next guided fishing trip with me and see what great customer service is all about." By the way, "We Have Gift Certificates Too".
Some of the more popular lakes include; Winnibigoshish (Big Winnie), Cutfoot Sioux, Leech Lake, Red Lake, Cass Lake, Pokegama, Deer Lake, Bass Lake, Moose Lake, Bowstring, Round, Sand, Jessie and Big Trout. In addition to these great lakes, there are hundreds more within the Itasca Region and depending on what we're fishing for, we could wind up on most any of them.
Planning a fishing trip that serves YOUR needs will depend on seasonal migrations of fish, weather conditions and your own availability of family vacation time.
I'm sure that you have ideas about your own fishing goals, or about the kind of weather that you enjoy most. I think that you might find this article useful. It outlines some general trends that will allow you to make more educated decisions about the time of season that the Walleyes are likely to act the way you want them too.
Click here to contact Jeff and Book Your Fishing Trip Now or use this link for more information about >> Planning Your Fishing Trip

A Note About 2023 Fishing Trip Rates: I don't have to tell you how inflation impacted the world these past two years. In my view, there were already enough price increases going on and my customers didn't need me adding to the problem by imposing huge rate hikes during that time. So difficult as it was, I held the line on 2021 rates, and also did not increase rates for 2022. Sadly, an increase for 2023 was inescapable, so, based soley on the actual added costs of doing business, the new rates for 2023 are as follows.
2023 Guided Fishing Trip Rates • Printable
Average Time 8 Hours
Average Time 4 Hours
Entire Fishing Party
Fillet Only
*Per Follow Boat

$150 per/date reserved.

1 or 2
$500
$410
$60
Included Free
$300
3 People
$610
$490
$60
Included Free
4 People
$690
$560
$60
Included Free
*Additional people may be accomodated in a variety of ways. Additional Guides, Follow Boats and Split Day Trips are all available. We want you to have a fantastic trip and we'll work with you, so if you have special needs, Please Ask! Reservations are on first come, first served basis. For best dates, please book early.
Paying by credit card? Please do not attempt to purchase a trip deposit or pay for your trip until after you have received an email confirming your date(s). Sending a deposit without having a confirmed reservation on the calendar does not guarantee that a date will be available for you. If you already have a confirmed date and wish to pay using your credit card, please click here to >> Pay For Fishing Services With Credit Card
Deposits and Cancellation Policy
Deposit of $150.00 per trip is required to guarantee reservations. Deposits are non-refundable EXCEPT when cancelled by the fishing guide(s) in the interest of safety or under extenuating circumstances, agreed to in advance.
Fishing is an outdoor sport and in Minnesota, it rains, snows, blows and gets hot. Except when it poses a threat to safety, weather related cancellations are extremely rare. If you do not like fishing in inclement weather, talk to me before you book your trip to explore options.
Customer cancelled trip(s), if successfully re-booked, may qualify for deposit(s) to be carried over to secure an alternate fishing date. Re-booking is subject to availability and may not always be an option. Please contact us as soon as possible for the availability of alternative dates.
I always do my best to re-book cancelled dates and I do have an "opt-in" newsletter for guests who would like to hear about last minute availabilities. If you can travel to the area on short notice and would like to receive occasional notices by email, please use this link to >> Sign Up For The Early Bird Fishing Guide's Insider News
Gift Certificates
Wouldn't you just love to get a gift like this yourself? A full service guided fishing trip in Northern Minnesota on some of the best fishing lakes that the midwest has to offer. Some of your favorite people would love the gift of a guided fishing trip too! Gift Certificates are a great way to treat your friends and family to the fishing experience they've always wanted.
Gift certificates are valid for three years, so there's plenty of time to get a date that you really want. Just select your trip and payment options and we'll mail the certificate.
Items to bring along on your trip:
Almost all of the fishing gear, live bait and tackle is provided as part of your fishing trip. There are a few items that you will need:

Your own current Minnesota Fishing License.

Layered clothing appropriate for Minnesota's changing weather.

Rain gear suitable for the season, Totes or other "slip on" rain boots to protect your feet are highly suggested.

Cooler with plenty of ice, soft drinks, water and snacks.

Alcohol is allowed; please use it responsibly.
---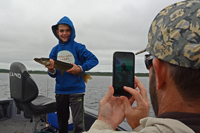 Take Your Kids Fishing! We encourage family trips.
This is a great way to get your kids interested in the world of fishing and they'll appreciate spending some great quality time with you.
When we're fishing with your kids though, it's vital that the trip be geared to their abilities and interests. Please let us tailor the trip to satisfy them, they'll be eager to do it again as long as we keep it fun.
Operating Equipment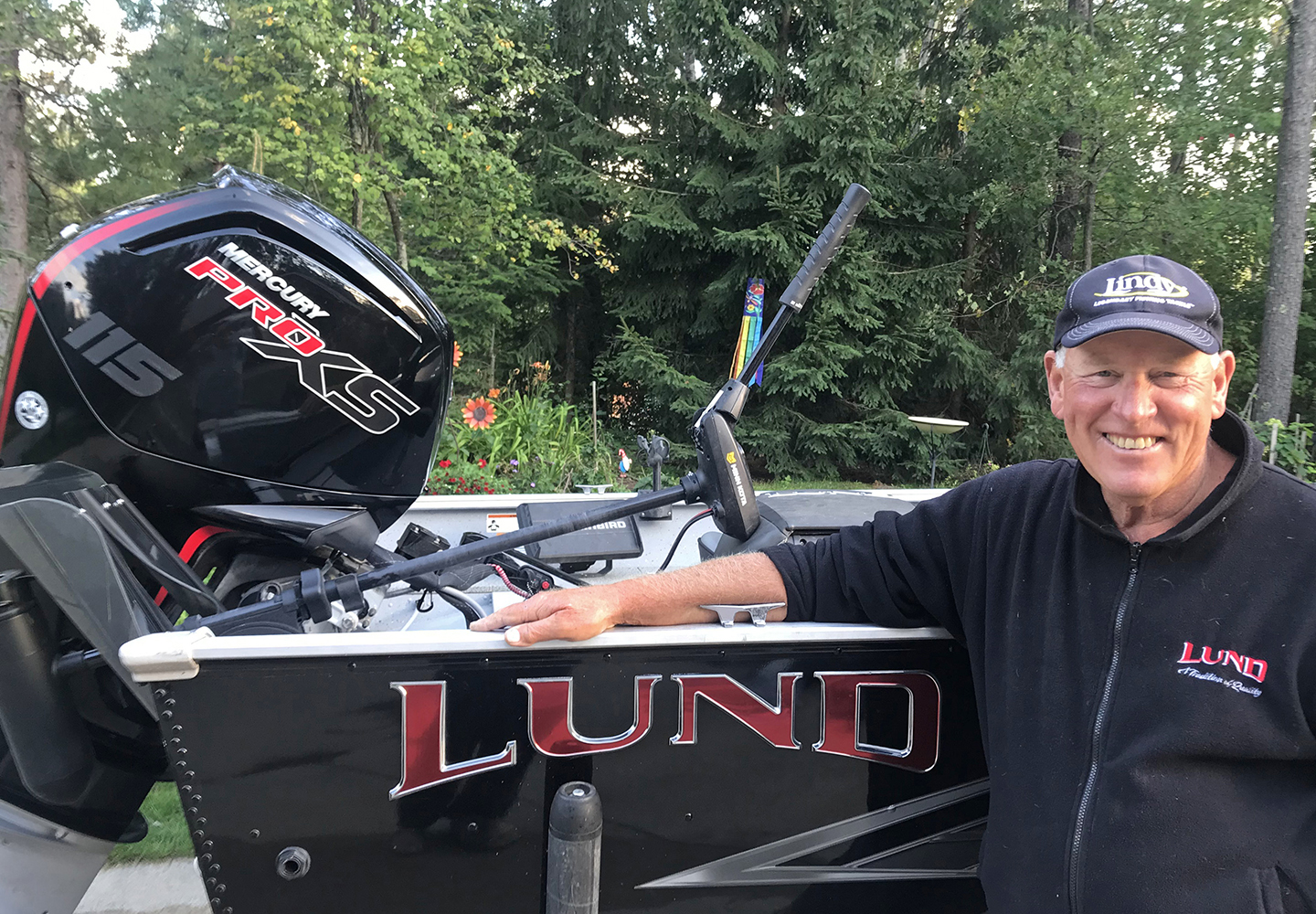 A safe comfortable trip, with the best chance of success possible; that's what we're after!
That's why I operate the best equipment available. My fishing rig is a new 2021 Lund Alaskan 2000 Tiller, equipped with Mercury's ProXS 4 stroke engine. The rig is spacious, comfortable and dependable. There's Plenty of room for everyone, along with all of their gear and this ideal fishing boat provides a dry ride with seating for up to three passengers. 
The boat is equipped with the most up to date Humminbird sonar and GPS available. To assure the best chance of success, all tackle and live bait is provided at no additional cost. All top of the line fishing rods are provided as needed too. After all, you're supposed to be free to enjoy your trip. Not wasting time running around searching for some exotic bait or that one secret lure that you can't be without. We'll provide it for you! After the trip, your fish are cleaned while you relax.
After the trip, "Shore Dinners" are available at an affordable price. Never had one before? You don't know what you're missing. A few fillets, some fried potatoes & beans. You'll be looking for second helpings. You may want to bring along some adult beverages. Please keep in mind the spirit of our outing, use alcohol in moderation please.
Custom Services and Large Group Services Available.
Want something special? If you've got an idea for trips on a larger scale, I can help with that too. Working in association with a select group of Minnesota's Top Fishing Guides, we can schedule fishing trips for large groups, there really are no requests too big to handle! Together, we can accommodate large groups such as family reunions, employee incentive programs and customer appreciation outings.
We can even offer combination fishing & hunting trips. We can provide information on lodging and recommend other attractions in the area to visit while you're here. We are devoted to providing you with a quality trip that you'll remember forever. Planning ahead is essential for large groups. Dates fill up early.
Promotional services, custom web content and professional photography is available to companies in the fishing and outdoor sports related industries. Personal endorsements? Yes, they are available to companies who offer high quality products and fishing related services.
We realize that the future of our sport depends on the prudent management and selective harvesting of the resource. We encourage selective harvest of fish and game and highly recommend voluntarily limiting the catch to help ensure quality fishing opportunities long into the future. Follow my credo; "Don't talk about sportsmanship, practice it'. Alll we have to do is give a little bit and we'll enjoy great fishing for many years to come.
What About Lodging Arrangements?
Do you need some help finding the perfect match for your lodging needs? You're in luck because over the years, we've gotten to know a lot of folks in the lodging industry. We can definitely help you find the perfect resort, lodge or motel that best suits your needs.
You can check some of them out right here on our recommended links Page. But if you'd like more details on planning your trip, let us know what you need and we're happy to help with suggestions.
"I Want To Be Your Fishing Guide!"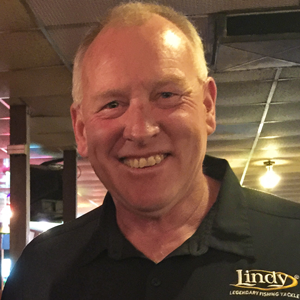 "Let me take you on a guided fishing trip for memories that will last a lifetime." No one has more experience, No One Works Harder and Nobody has more fun doing it!" - Jeff Sundin
Biographical Information; Professional angler Jeff Sundin knows the fishing waters of Northern Minnesota inside and out.
Serving Grand Rapids and the greater Itasca region for 30 years as a full time guide, Sundin hosts fishing clients from all over the country. Clients spend their day fishing on one or more of the dozens of lakes in his repertoire.
Truly a multiple-species fisherman, Sundin serves his customers healthy doses of sage advice about how to catch fish both big and small.
Sundin loves to host fishing trips for Crappie, Northern Pike, Smallmouth, Largemouth Bass, Musky and more, but his specialty is Walleye fishing and he's provided literally thousands of anglers with their "first of, most of and largest of" Walleye fishing experiences.
It's Minnesota's state fish; the Walleye and the pursuit of them that have become his specialty. In his own words; "The healthy Walleye populations of Northern Minnesota are at the heart of helping me building a successful business. The mystic that surrounds catching these beautiful and great tasting fish is the primary reason that most of my customers first began calling on me to host their guided fishing trips."
"Sundin is a walking textbook of tips and techniques for catching fish" said longtime fishing customer Carl Bergquist who's fished all over the country and rates Sundin high on the list of top guides to be found anywhere.
Living and breathing fishing, Sundin hasn't rested at being the areas foremost fishing guide. His time on the water has helped him develop talents that serve the world of sport fishing in many ways.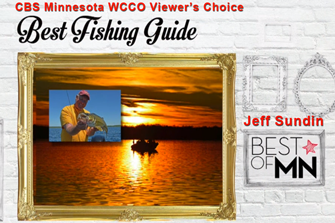 His daily written fishing reports deliver up to date information about seasonal fishing trends, tackle selection and fishing techniques within the territory. Anecdotes from the lake along with facts about area waters make the reports fun to read and he's developed a large following; hundreds of thousands or pages are viewed on his website every year.
Freshwater Fishing Hall of Fame writer/angler Dick Sternberg says: "All you have to do is look at the fishing reports section on his website. You'll see that he's devoted to promoting the sport of fishing and encourages anglers to learn how to get the most out of their time on the water."
Sundin co-hosts a weekly radio program that's spanned almost as long as his fishing career. "The Early Bird Fishing Guide" is equally comfortable going on the air to field questions about the search for fish.
An accomplished photographer, guest speaker and outdoor writer; sundin continues to gain momentum as a promotional fisherman as well. Equally comfortable working on either side of the camera; "his ability to Multi-Task has become one of his strongest working assets" says world renowned promotional/tournament angler Marty Glorvigen.
In May 2018, Jeff Sundin was honored by winning the CBS Minnesota, WCCO Viewer's choice award for Minnesota's Best Fishing Guide. "I'm especially appreciative of this award because it was derived from a public vote that included anglers and fishing fans from all walks of life. Unlike many fishing awards that are randomly presented by insiders; members of the good old boys club, this one comes straight from the votes of ordinary people who simply love fishing"; Sundin says.
After 33 years, the veteran fishing guide sees no reason to slow down either. Sundin says; "With 30 years of learning behind me, I can spend the next 30 will be a lot easier and we'll be having more fun than ever".

Fishing Seminars, In-Store Presentations and Guest Appearances
With 36 years as a full-time fishing professional, veteran fishing guide Jeff Sundin has picked up a few tricks about fishing. Use the knowledge he's gained to help reach more customers with hands-on product demonstrations, in-store appearances, fishing seminars and ..." Learn More >> Fishing Seminars, Presentations and Guest Appearances
---
Jeff Sundin is a full time, professional fishing guide, outdoor writer and photographer. Book Jeff for guided fishing trips, for fishing seminars, fishing promotions and media events. Click here >> learn more about Jeff Sundin.
"The Early Bird Fishing Guide" Jeff Sundin - Fishing Blue Books, LLC 715 Byington Ave, LaPrairie, MN 55744 218-245-9858
Email copyright©2023 Fishing Blue Books, LLC All Rights Reserved - last revised 08-14-2023