Fishing Seminars, In-Store Presentations and Guest Appearances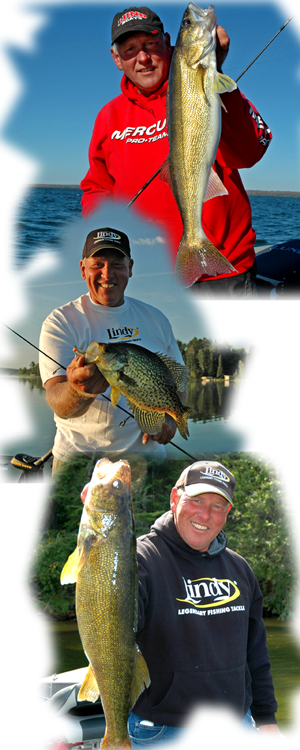 With 32 years as a full-time fishing professional, veteran fishing guide Jeff Sundin has picked up a few tricks about fishing.
Use the knowledge he's gained to help reach more customers with hands-on product demonstrations, in-store appearances, fishing seminars, outdoor articles, media appearances and website content development.
For fishing clubs, sport & fishing trade shows and retail sporting outlets, Jeff is available for seminars and in-store product support.
Fishing Semiar Topics For 2018
Pre-Planning Your Early Season Walleye Strategies!
Highlights cold water Walleye locations and travel patterns. Highlights the Lakemaster Charting Systems to create and produce custom fishing maps before you travel to the lake. Allows users to plan fishing trips to new lakes before putting a boat in the water. Suggested for In-Store appearances where Lakemaster products are available for purchase.
Check Out That Humminbird!
Walks you through the Humminbird line of fishing electronics. GPS, Sonar, Side Imaging and Ice-Flashers. Walk through the features and models of the latest Humminbird product line for anglers.
Walleyes For The Lunker Hunter!
Learn how to pick the right lake, locate the best structures and fine tune your presentations to catch trophy Walleyes. Forget about the "eaters" this is the big league!
Plastic Surgery Walleyes!
Yes, you can catch Walleyes on todays new artificial baits. Tips and tactics for making artificials work for you.
Crappies For All Seasons!
Following the seasonal movements of Crappies. Tips and tactics for catching Crappies shallow, deep, warm, cold and everything in between.
---
Fishing Seminars and Presentations Event Rates
Single event rate = $500.00
Multi event discount -25% *Discount for multiple presentations during same day.
Travel and lodging
For one day events within 100 miles of zip code 55744 – No Additional Charges.
For one day events over 100 miles of zip code 55744 - .55 per mile after the first 100 miles.
Overnight lodging allowance $80.00 per night.
Contact: Jeff Sundin
715 Byington Ave. La Prairie, MN 55744
218-245-9858 email: jeffsundin@jeffsundin.com
Website: www.jeffsundin.com