Advertisers




---
---


Find Minnesota Fishing Reports on Facebook
---
---

Fishing Report October 30, 2014

- "Birds Of A Feather, Flock ..."

At least I hope they do!!
That's because I'm gonna be taking a few days off to go and try to bag myself a few Ducks and Pheasants.


I KNOW that you'll miss me! but don't worry, the trip is later than usual this year and it's gonna be shorter too. Cub reporter, staff # 003-IHBFBB will be on duty the whole time, camera in hand, gathering images and stories for next week. - I'll Be Seeing You ... :)!!

Fishing Report October 29, 2014

- "Catching Up With Fishing News"

I'd be surprised if there was much boat traffic on the Itasca area lakes this Tuesday. It was rainy, breezy and many of the day's high temperatures began with the number 3. That helped take the sting out missing my boat on my first O-Fish-All day off.
Just because I wasn't in the boat doesn't mean that I wasn't working though. Yesterday was the fall meeting of the Minnesota DNR Walleye Workshop and that's where I spent my day.
I learned a lot yesterday, but more importantly, I learned that I'm gonna be learning a lot more in the near future.
For me, the term bioenergetics hadn't even shown up on the radar screen. But that's not true about Tyler Ahrenstorff, DNR fisheries research biologist. Ahrenstorff and his team have been working on Lake Mille Lacs, learning more about "who's eating who" in that system and for me, some of the results weren't exactly what I expected to hear.
You see the big mystery about Lake Mille Lacs Lake and its declining Walleye population isn't that the fish are not spawning, they are and they're spawning in good numbers. The young fish survive well for the first year, showing up in good numbers during test netting. The real problem is that after that, somewhere between their 1st and 2nd year, they ... read >> Mille Lacs Lake Walleye Study
Wired2fish Joins Scout Media - Oct. 29, 2014 — As you may have already noticed, wired2fish.com has made some BIG changes. We are excited to announce that Wired2fish has joined Scout Media, the leading sports and men's lifestyle destination.
The goals of Wired2fish have always been simple: Help anglers enjoy fishing more by providing the best freshwater fishing ... Visit us at our new home >> Wired2Fish

(10/29) Kevin Scott asks about Ice Fishing Line; "Hey Jeff, I have a question for you! I am re-spooling my "ice fishing" reels and what do you feel is the best fishing line out there for my panfish reels and also my walleye and perch reels? There are many options so hoping you can give your thoughts.
A) Kevin, I use and love Lindy's Ice Line. I have 2 lb test on my panfish rods and 5 lb test on my Walleye rods. I've suggested it to people before and sometimes they report that it can be tricky to find at local tackle shops. I checked Lindy's website and at the moment, they say that it's out of stock.
A very good alternative is to use a line produced by Silver Thread that they call "Silver Thread Trout". It's a copolymer line that resists being saturated by the water, making it much less likely to freeze up during the cold weather.
The Silver Thread is readily available online through the Lurenet website so here's a link to Silver Thread Trout fishing line.

Fishing Report October 28, 2014

- "A Leech Lake Bed Time Story"

In its own way, Monday was just the right sort of day for wrapping up my open water fishing season on Leech Lake.
As if she'd become sleepy after a long, hectic fall; her waters calmed, her children grew quiet and she settled in for a restful nap.
Oh she still had her moments, You Know; times when she'd lift her head to remind us that there were still fish down there. There was an occasional Walleye, the odd Perch and ... read >> Fishing Report October 28

Fishing Report October 27, 2014 - Winding Down, But Not Out
On Sunday, the frosty morning took a notch out of surface temperatures, bringing them down to 49 degrees.
On our way to the lake, I received news about a special proclamation. The one issued by the chief officer at command central that said; "All hands on deck are advised that our mission is to maximize production of meat. Until further notice, size, shape, color and texture are of little consequence; fish are fish! Further orders will be issued as inventories are assessed and reserves are replenished".
Well okay then; looking at the mirror smooth water and high blues skies, those words were the equivalent of giving me a direct order to start our day at ... read >> Fishing Report October 27, 2014 .



(10/22) On Leech Lake; Walleye fishing continues to be slow but steady in the area near Federal Dam, according to Roy Girtz - Royal Guide Service.
In his own words; "We got our fish, but it wasn't fast; one here, one there, until we were done".
Walleyes continue to roam the shallow weeds, feeding primarily on young of the year perch. Jig and minnow presentations in water depths of 7 to 10 feet are productive.
Anglers on the West side are keeping busy Perch fishing and the action is good. The problem is getting away from small fish and keying in on larger fish. Fishing in the weeds in Sucker bay, Agency bay and the Walker Narrows are all producing fish.
Jig and minnow combinations are productive and color patterns that resemble small Perch are working the best.


(10/22) On Grand Rapids Pokegama Lake, Brian Castellano wrote; "A friend and I hit Pokegama today from 10:00am to 3:30pm.
He's been having decent luck on Trout Lake using leadcore and Berkley Flicker shads but all of the walleyes are running in the slot, 21-24",so he wanted to try something different.
We covered the area from the west side of the causeway to the west side of Nesbit and Drumbeater Islands.
Water temps were around the 50 degree mark. We graphed alot of fish in the 18-25' range.
We threw leadcore and Berkley flicker shads, lindy rig and minnows, jig and minnows, bobber and minnow, and even the ultra stealthy split shot rig w/ a shiner at them and we could only muster up 1 northern.
Another fisherman I know was out there and had a little better luck than us. He said he was rigging redtails and creek chubs and using jigging raps in 25-44' of water and he put some smallies, northerns, and a couple small walleyes in the boat.
I'm planning on making a run to the Rainy River one day next week. Hopefully the fall walleye run will be on." - Brian Castellano
New York Mills, Minn. (Oct. 22, 2014) – When Lund introduced the Impact boat series at the end of 2010, even the engineers of this fully loaded, yet amazingly affordable, rig couldn't have predicted its popularity, nor the appropriateness of its name. The first of eight new Lund models for 2015, the new 1850 Impact XS is engineered at 18 feet, 7 inches in length with an ultra-broad 94-inch beam, and combines hardcore fishing elements with plenty of features to please the entire family.

---







More ways to connect! Sign up to receive the Free "Insider Newsletter". Don't forget, you can always catch up with Jeff Sundin on the radio program too! Listen every Thursday at 6:20 AM and get additional fishing reports and information. KAXE 91.7 FM Grand Rapids - 105.3 FM Bemidji - 89.9 FM Brainerd . Want even more? Get HANDS ON Fishing Tips. Book your own Guided Fishing Trip !
---
All of our Fishing Reports are saved in the library. Click and view >> Archived Fishing Reports Library Here .
---
Today October 29, 2014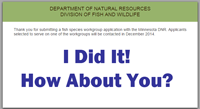 Volunteers sought to join DNR work groups tha will discuss how the Minnesota Department of Natural Resources manages fish.
I already submitted my application for one, Are YOU Gonna Join Me?.

---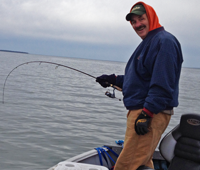 Taking a quick breather between runs; Rick Hastings helps wind down the 2014 open water fishing season with an unexpected catch. I guess You should have been there to get a look at the outcome of this one!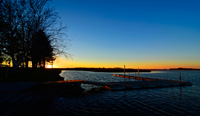 We all know that Leech Lake will wake up again soon. But for me, she's tucked in safe and sound for the winter.

---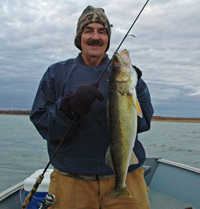 Rick Hastings shows one of his personal best Walleyes; helping to prove that the "evening Walleye run" on Leech Lake is not theory, it's the real deal. Fishing just before sundown, using 1/8 ounce jigs tipped with Rainbows, we took advantage of the short but sweet, twighlight bite.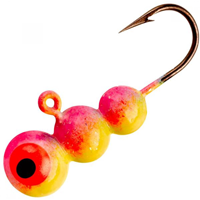 The size #8 Ice Worm matches perfectly with small artificial tails and it's heavy enough to reach Crappies quickly in deep water. Paired with a 7 foot ultra-light rod and 4 lb test line, it is absolutely in my top 5 picks for late fall Panfish.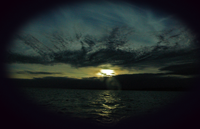 ---
---