---
---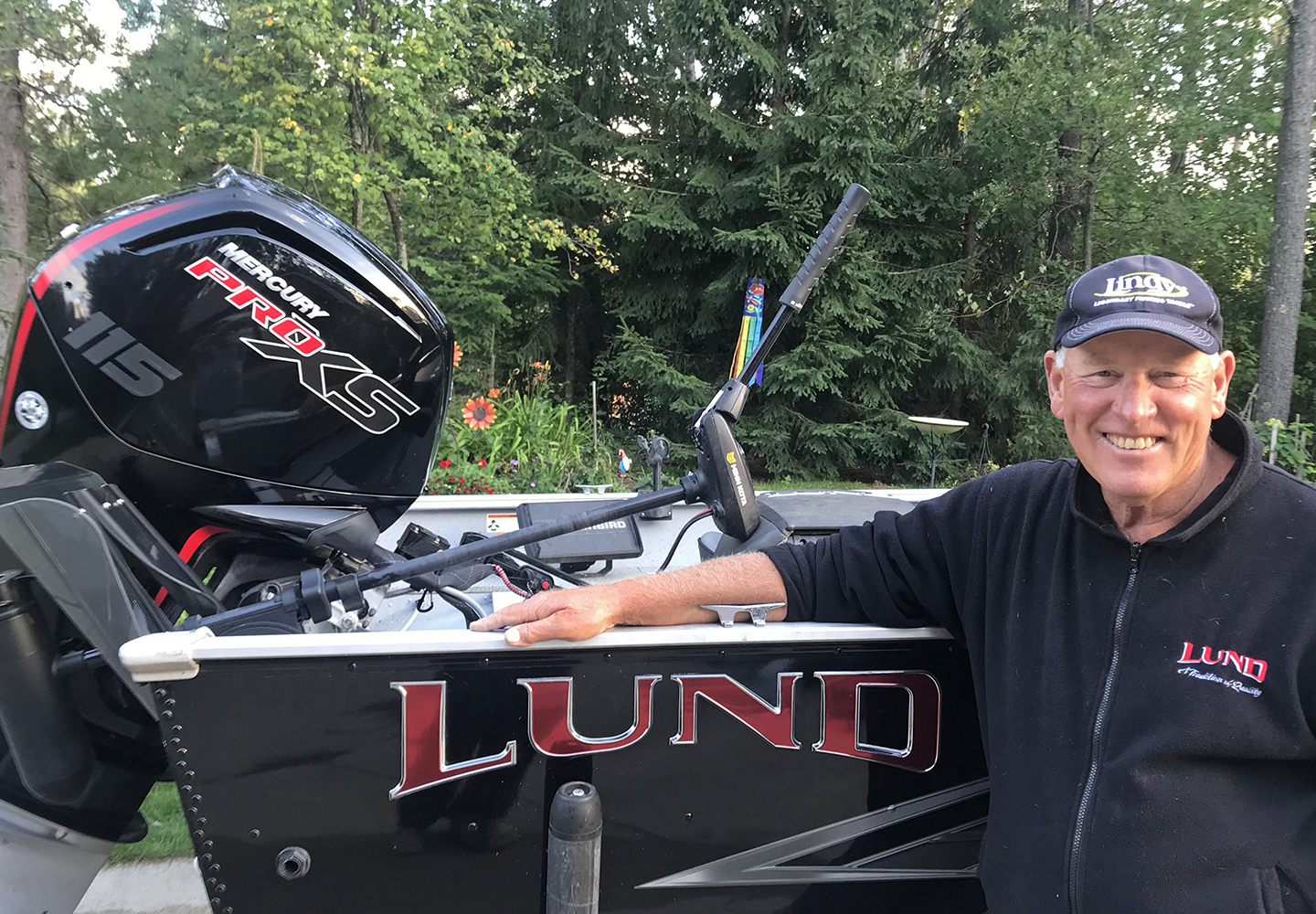 Rigged and ready to use, 2022 Lund Alaskan, Mercury ProXS 115 Tiller, Shoreland'r Trailercomplete 2022 package is available now. The rig, along with all of the accessories are almost identical to last year's rig, so you may already be familiar with the description.
I've been running Lund Alaskans for a long time now; in fact I picked up my first one something like 16 years ago. Right from the beginning, I've loved the balance of utility and comfort that the Alaskan provides for me and my fishing customers.
As far as I'm concerned, these boats are the fisherman's equivalent of having a 4X4 pickup truck for the water. They have allowed me to go anywhere and do anything without sacrificing comfort. Throughout the years, I've watched the folks at Lund steadily ..." Learn More >> 2022 Lund Alaskan Model 2000 Tiller Boat Package For Sale.
---
Guided Fishing Trips — Gift Certificates
Wouldn't you just love to get a gift like this yourself?
A full service guided fishing trip in Northern Minnesota on some of the best fishing lakes that the midwest has to offer. Some of your favorite people would love the gift of a guided fishing trip too! Gift Certificates are a great way to treat your friends and family to the fishing experience they've always wanted.
Gift certificates are sold on an as availabe basis, and are valid for three years, so there's plenty of time to get a date that you really want. Just select your trip and payment options and we'll mail the certificate. Click here to purchase >> Guided Fishing Trip Gift Certificate
---
Fishing Seminars, In-Store Presentations and Guest Appearances
With 35 years as a full-time fishing professional, veteran fishing guide Jeff Sundin has picked up a few tricks about fishing. Use the knowledge he's gained to help reach more customers with hands-on product demonstrations, in-store appearances, fishing seminars and ..." Learn More >> Fishing Seminars, Presentations and Guest Appearances
---
Jeff Sundin is a full time, professional fishing guide, outdoor writer and photographer. Book Jeff for guided fishing trips, for fishing seminars, fishing promotions and media events. Click here >> learn more about Jeff Sundin.
"The Early Bird Fishing Guide" Jeff Sundin - Fishing Blue Books, LLC 715 Byington Ave, LaPrairie, MN 55744 218-245-9858
Email copyright©2023 Fishing Blue Books, LLC All Rights Reserved - last revised 02-13-2023