For Sale: 2016 Lund 208 ProV GL Tiller, Mercury Verado 200 HP "Big Tiller"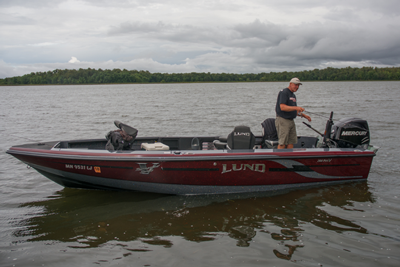 2016 Lund 208 Pro V GL Tiller, 2016 Mercury Verado 200 HP "Big Tiller", Lund 2016 Dual Axle Bunk Trailer.
You've been ready for the ultimate ride in a tiller boat for a long time, but you thought it would be way too expensive for you; not anymore!
It's time for me to make room for a new rig and that means that you can cash in on big savings by picking up this rigged, ready and fully trained in luxurious fishing boat.
If you're reading this page, then you already know that I like to keep things simple and it was true when I set up this boat, my setup is for maxium efficiency as a tiller rig.
It is simple but effective, leaving you a platform with plenty of space to add your own "Custom Touches".
And to sweeten the deal, help me sell the boat and receive a free fishing weekend! That's right, help me sell this fabulous boat and you will receive a full weekend of free fishing with me. Even if the new home you find is your own, you can still get the free fishing trip.
---
This Package Includes:
3 Everstart group 27 Marine Deep Cycle Batteries (Trolling Motor 36 volt)
At the reduced price of $49,995.00 this rig is priced thousands of dollars below retail and is available for pickup on August 31, 2018.
If you're in the neighborhood, a test ride is free for the asking and additional photos, item descriptions and links to online resources are available free for the asking too. Don't be bashful, ask any question, any time.